The store is embedded by copying and pasting the HTML embed code to your website. HTML code is code that needs to be pasted into the corresponding area of your website and is provided for you under the Embed Code tab in your infinity Store's settings (unless you have a Bandzoogle page, which requires your username only - please click here for more info on that). Once added to your site, your infinity store will be displayed, embedded on your chosen page. 
Don't forget to check the Responsive option before copying the code, as this will ensure it resizes properly for all screens.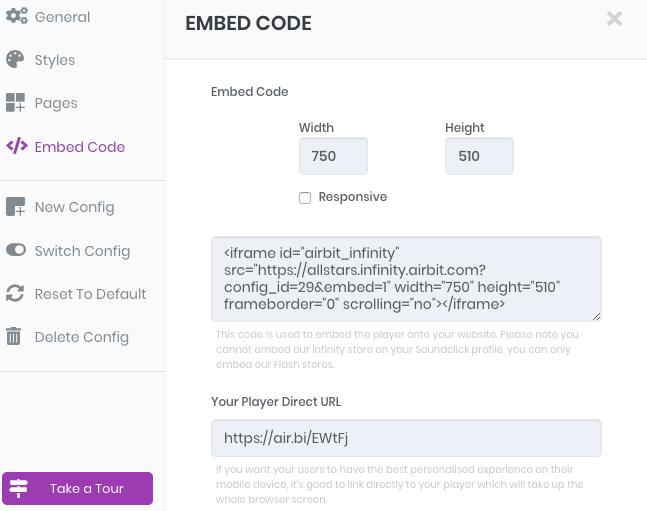 If you want the store to appear in the 'traditional' way - i.e. a list of beats - you can change the order of your pages so that Browse is at the top. This can be customized to display a chosen playlist, or your full catalogue, by editing the page's settings.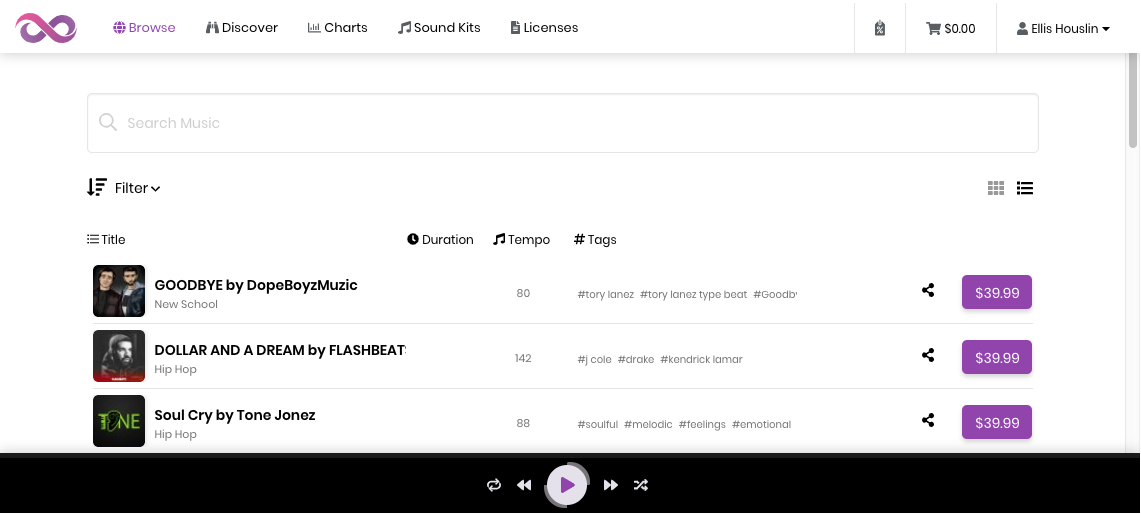 Like when viewing the store as a full web page, you can decide which pages are displayed in your embedded store. So if you want to focus your customer's attention on your beats, simply remove all other pages and only a list of beats will show.
Click here for a full guide to customizing your Infinity Store
The Infinity Store is available to Platinum members only. If you have a free account, you can upgrade here.