One of the great things about our new Infinity Stores are how versatile they are. If you want to use the store as your website you can have everything in one place - this includes your full beat catalogue, featured beats, sound kits, licenses + more. These will all be available as individual pages, as well as on your Discover page.
However, if you're looking for a more traditional beat store, to embed on your existing website, this can be achieved also.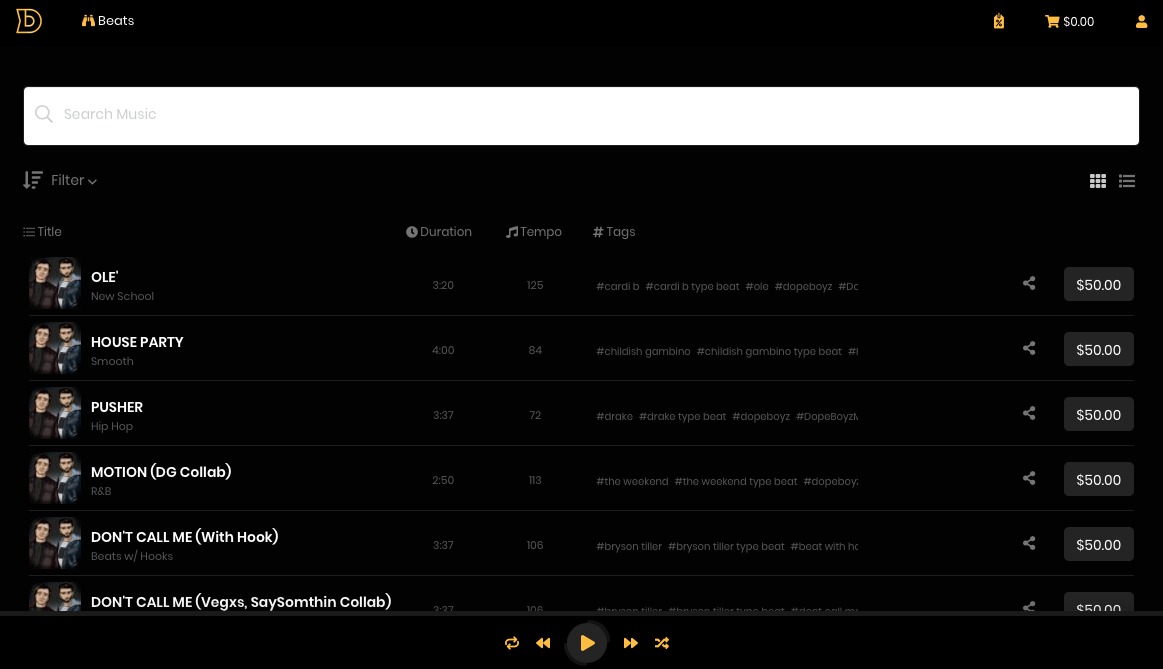 To achieve this stripped down look, the first thing you'll want to do is drag the Browse page to the top. This will set your beat catalogue as the default page of the store. Your full catalogue of beats will be contained in your Browse page, however, you can of course create playlists to display here instead, which allows you to have different stores displaying different beats.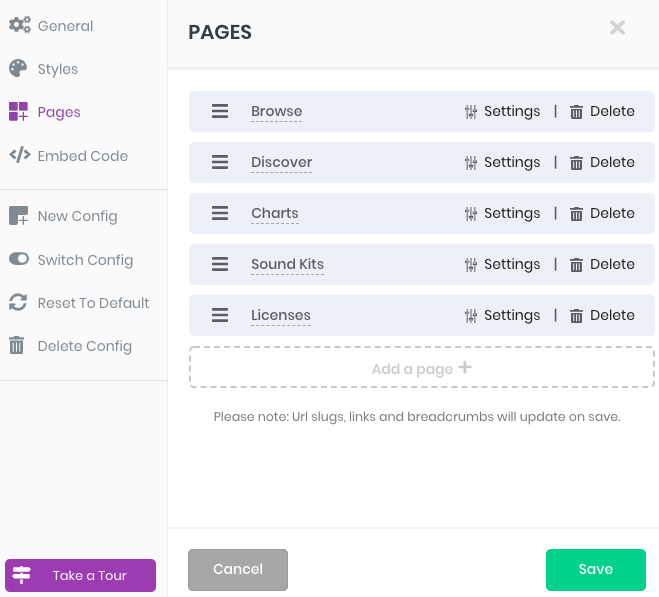 You can edit, rearrange, add and delete pages in your Infinity Store settings, opened by clicking the settings cog on the right of your new store. For a guide to choosing/editing your pages, please click here.
Then decide if you want any other pages to be available in this store - these will be available as tabs at the top. Remember, you can have multiple configurations, so you can create a stripped-down store to embed on your site, and still have all pages available in your full store. Click here to find out more about configurations.
Before adding the store to your website, remember to check the Responsive option, as this will make your store resize properly for all screens, making it a great for for mobiles. This option is found in your Embed Code section of your settings.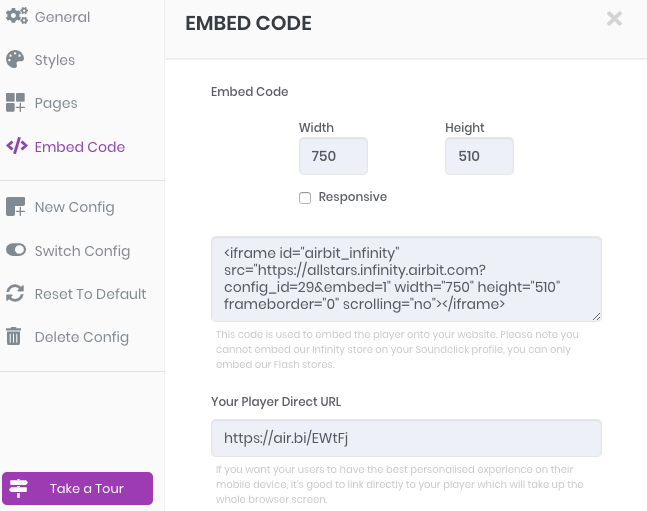 Then copy and paste the HTML code to the code area of your website and there you have it! If you need to make changes, simply customize your store from your Infinity Store URL (remember to make sure the correct configuration is selected) and the changes will update on your website - no need to replace the code!
Click here for a full guide to customizing your Infinity Store
The Infinity Store is available to Platinum members only. If you have a free account, you can upgrade here.