A configuration is a collection of settings for your store. This means you can configure a separate store with different settings, then save those settings as a configuration.
If you want to make changes to your store, you only need to change your configuration settings, and it will automatically update any stores you've embedded (e.g. on your website), using that configuration. There is no need to copy + paste the code to your website again (unless you change the dimensions).
You can create as many configurations as you want, and you can use the same configuration on many different pages.
You have two default configurations for your Airbit profile and your Facebook page. These do not generate an embed code, as they are only for your profile page or Facebook
How to use configurations for your HTML5 store
Go to Dashboard > Music Stores > HTML5 Stores

Choose an option from the drop down menu, or click +Create a new configuration



Click Save New Configuration or Update Configuration and the settings will be saved, and the embed code can be found under the 'Embed Code' tab. This is the code you will copy & paste into your website builder to display your store.
**Remember - The embed code will not be generated for 'Airbit Profile' or 'Facebook App' configurations. It will only be generated for your created configurations
How to use configurations for your Infinity Store
To create a new configuration in your Infinity Store, simply open your store settings and click New Config, name it and click save. You can then start editing this in your store's settings.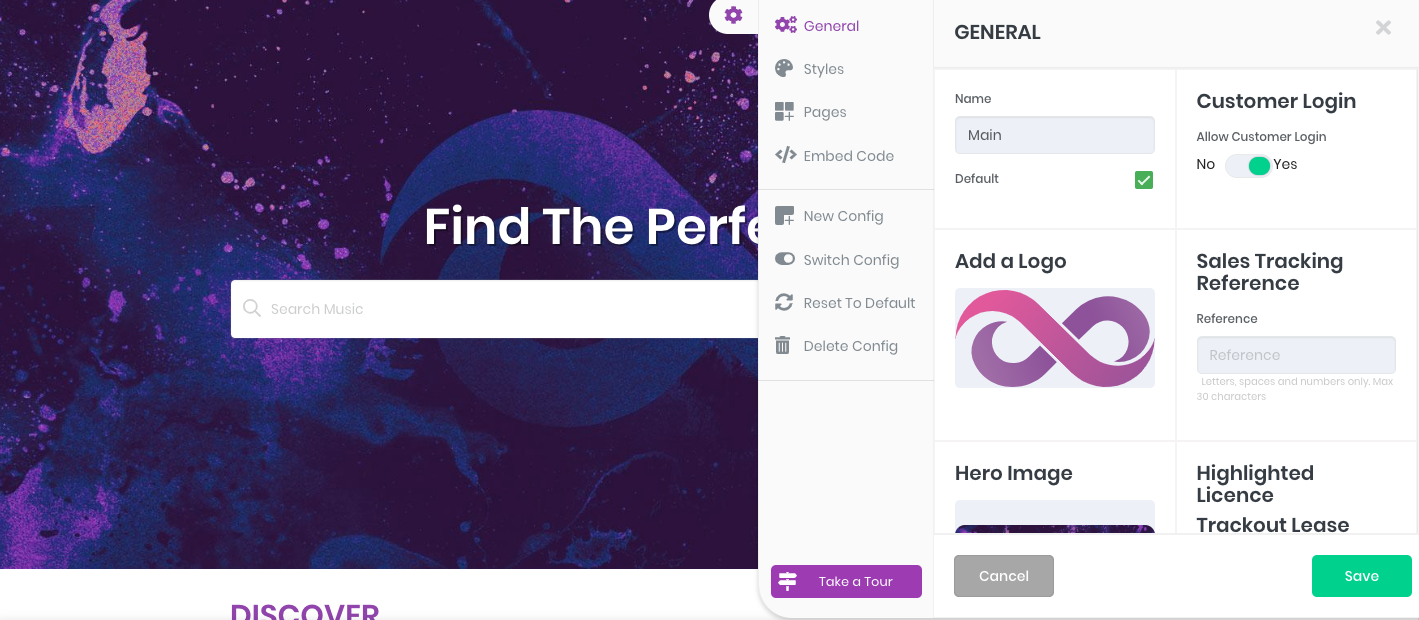 For more information on Infinity Store configurations, click here.